If there is one thing COVID-19 has taught the world, it is to never underestimate the power of infectious diseases. As the global economy slowly starts to recover and nations reel from the losses of COVID, the Continent of Africa is faced with another more deadly foe – Malaria. In spite of it being highly treatable and preventable, every 2 minutes a child loses his life to Malaria. In 2020 over 500,000 children in Africa died from malaria. The emotional toll of these young lives snuffed tragically snuffed out by a mere bite of a mosquito is unimaginable. In 2021 according to WHO, an additional 627,000 persons died from Malaria – 10,000 of these were in Kenya.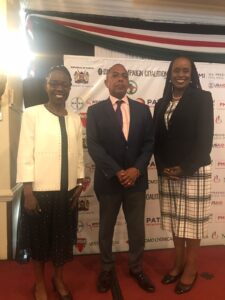 In 2020 alone the African economy lost $117 billion worth of productivity due to malaria. This disease affects the poorest citizens – often those who cannot afford to miss work. Many residents of rural Africa live on less than $1.5 a day. When they get sick with malaria and miss work, many lose their livelihoods and become trapped in a cycle of sickness and poverty. When you compound this by thousands of families, you can see that Malaria is a devastating scourge. In Kenya alone, an estimated 3.5 million cases are diagnosed annually. As a result, over 170 million working days and a large percentage of primary school days are lost to Malaria every year. Not to mention the high number of Malaria cases that result in-patient admission and outpatient visits, on an already strained healthcare system. Malaria is still among the top 5 cases of death in children under 5, and bleeds country health budgets with huge amounts spent on malaria control and treatment, and results in an annual reduction of 1.3 percent of Africa's total economic growth.
How difficult is it to prevent and treat Malaria? One highly effective strategy is to equip each household with insecticide-treated mosquito nets. Currently, only 40% of households in Kenya are in possession of at least one net, leaving 70% of Kenyans still at risk. Another strategy is to widely avail existing Malaria vaccines for children, and provide Malaria medication for adults. The Kenya Medical Research Institute (KEMRI), for example, has launched the first locally developed malaria diagnostic toolkit, a significant step towards locally-made, affordable malaria solutions. Once these solutions are put in place, the transformative impact would be incredible.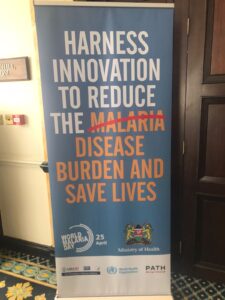 So far, Kenya's current national malaria strategy is to reduce malaria incidence and deaths by at least 75 percent of 2016 levels by the end of 2030. Although Kenya is behind schedule to hit these WHO's Global Technical Strategy (GTS) targets, some progress has been made. In spite of the COVID-19 pandemic leading to a notable reduction in anti-malaria funding, continued efforts resulted in a drop in case incidence reducing the burden from 8 per cent to 6 per cent in 2020.
You are probably wondering why malaria, a disease that is so treatable and preventable, continues to ravage millions, in this day and age?  The WHO have warned that Kenya's malaria funding tranche is currently way too low. WHO points out a lack of significant endemic country funding, as well as endemic international funding. Malaria investments today fall $3.5 billion short of what is needed to extend the global coverage of insecticide-treated nets as well as prevention and treatment drugs. The good news is that we do not  have to merely sit and wait for political entities to conquer this battle.
Private sector businesses have the power to positively influence leaders to take urgent action against this deadly disease.  Individual philanthropists and institutions in the private sector can also step in and help make strides to close this gap and eradicate Malaria for good. Today, Africa accounts for almost 95% of Malaria cases – but it was not always like this. Asia and Latin America once cowered under the burden of Malaria. Observing previously successful national malaria control programs in China and El Salvador demonstrate that eradication of Malaria is a highly achievable goal.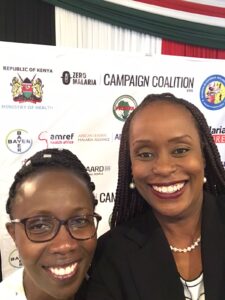 The good news is, newly malaria-free economies experienced exponentially high economic growth and are capable of developing industries previously weakened by their malaria endemic status. Modelling suggests that while the costs of eradicating malaria globally could be $90- $120 billion between now and 2040, the economic benefits are estimated to reach $2 trillion as a result of huge productivity gains and health savings. Since Africa has the world's youngest population, its economic bounce back potential once these youths are liberated from the spectre of Malaria is phenomenal.
How can you help? The Zero Malaria Campaign Coalition (ZMCC) initiative was launched this April through a multi sectoral collaboration led by Division of the National Malaria Programme (DNMP). Its goal is to foster partnerships within both the public and private sector to amplify the work of the malaria community, increase awareness of the negative impact of malaria within society and drive the steady momentum towards malaria eradication.
The campaign coalition will bring together diverse partners from the creative industry and the malaria community, to create awareness and communications that shape public perception of malaria as a deadly disease that can and must urgently be beaten. This campaign hopes to influence political prioritisation and make it easier for the private sector to come together and get involved.
You can help by joining forces with this Coalition. When businesses take the lead in the fight against malaria, the workforce is healthier, buying power is higher, and overall profitability grows. Innovative private sector investments in prevention, treatment measures and equitable access to lifesaving commodities will not only help to break the disease-poverty cycle but will ensure a more sustainable and prosperous future for Kenya, particularly in vulnerable communities.