A painful journey
They say the journey to a thousand steps starts with one, and what a befitting way to sum up our journey in the past 7 years. As we look back, it's incredible to see how the pain in our stories, not only our lives at Clean Start, but also how the lives of those who have leaned on us have turned to power! Our story, as some may know, began behind bars. For us – it was a case of fraud – that turned sour, for others, a hawking incident, frowned upon, by the ever-changing law, or a lack of economic empowerment gone wrong. Whatever the case, the truth of the matter is, prison does change you. From the moment of your arrest to when the judge reads out your sentence, you can rest assured that your life will never be the same again.
Jane – who is one of us at Clean Start, narrates her first time experience as follows: "At such a young age, I was unable to process the pressure," she recalls. "I suffered severe trauma and mental stress. My trial went on for two years and in that time, I stopped socializing, developed slurred speech and became completely withdrawn from family and friends." Her case serves the same for most. Many are traumatized, lose their self esteem and sense of worth. They are left feeling alone, often stigmatized and forsaken by their families. A study by The Crime Report states, "The lifetime prevalence of PTSD among a sample of incarcerated women was 53%, compared to a prevalence of 10% in the general population."
Life after prison is no walk in the park either. In the U.S, as many as two-thirds of more than the 650,000 ex offenders released from prisons and jails each year will be arrested for a new crime within three years, according to the U.S Department of Justice. A leading cause of recidivism: Ex-cons find it nearly impossible to get a job. With no income and few work options, they return to crime. In Africa, Kenya's recidivism rate is at 47 percent, Rwanda and Tanzania 36 percent and Zambia 33 percent. Uganda stands out among African countries ranking fourth lowest globally with a recidivism rate of 32 percent (Stahler et al, 2013). Rehabilitation and reintegration continues to be elusive and contentious mostly in Africa.
It is with those stats, that Clean Start recognized the need to do something about it. It's hard to always get back in the ring, when the same person that knocked you out is the one still in the ring – in this case life. Picking up the pieces is never easy, and for most women in Africa, lack of economic empowerment opportunities is a huge challenge, and because the woman is not empowered, more often she will go back to hawking – the very thing that led her to prison – because it's the only thing she knows. For others, after leaving prison, they have nowhere to go, family members gone, family set up broken, reintegration back into society becomes a mountain hill.
A powerful Journey
Through these experiences and many that have been documented, we embarked on a journey to successfully reintegrate women back into society, which led to the development of our "Ufunuo Program." Ufunuo – popularly known as "the woman's journey"- is Swahili for unveiling. The program is tailor-made to assist imprisoned and formerly imprisoned persons to heal from their traumatic experiences, gain confidence and become resilient ready to face the world post-imprisonment. The journey begins 6 months before release from prison, and 6 months after prison, and through this time we take women through  a journey of self-discovery, teach them how to to break old habits and limiting beliefs by creating new pathways and beliefs that enable them to unleash their potential. Furthermore upon their release, we receive them at the gate, a gesture that may look so small, yet will impact many for generations to come.
Eunic, a beneficiary of Clean Start's Ufunuo Program (on the outside), could not hide her joy when she graduated from the five-day training program. "I've also learnt to manage my emotions," she continues. Eunic, who was incarcerated at the Nakuru Women's Prison, recalls how she was perpetually in tears during her incarceration. "I used to cry remembering my kids are not with me. I would cry the whole day, so much so that the prison officers would often ask me what the matter was."
Eunic, who was made a leader in prison, could hardly carry out her duties.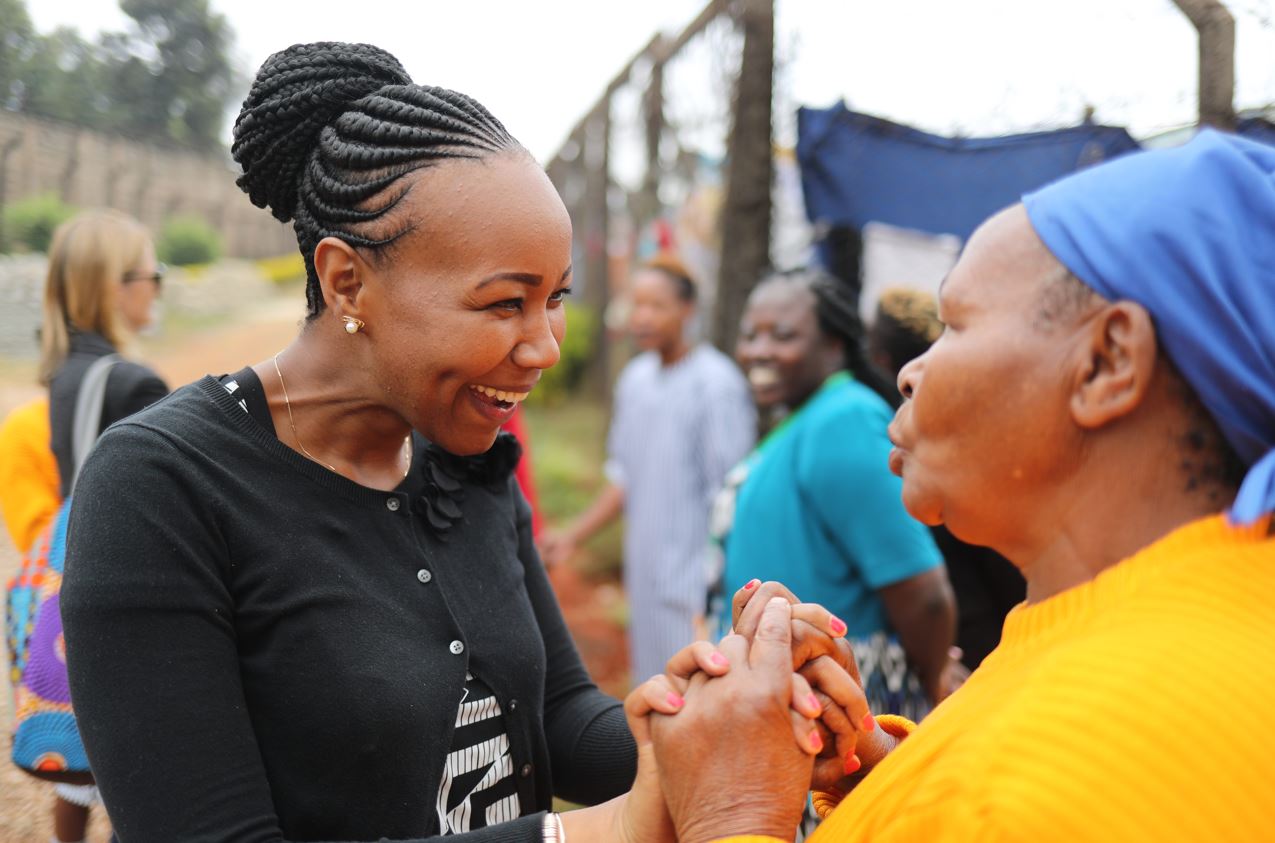 "Now, I've learnt how to manage my emotions. I know how to handle issues [better]." She went on to explain that she has also learnt critical thinking and how to speak up for herself, tools that she believes will help her when she goes to court."The confidence that I have learnt here is going to give me that courage I need to speak out. I still have a case in court so when I go for my hearing, I will put into practice what I learnt."
"[During my imprisonment], I got lost. I didn't know who I was. [Thanks to the program] I was able to find myself. I now know I am a mother, a sister, an aunt. I'm even somebody's mentor."
To date, Clean Start has trained 178 imprisoned women across nine prisons; 21 formerly imprisoned women who are now Trainers of Trainers.. 15 imprisoned men at Industrial Area Remand Prison including seven of their officers have also undergone the training.
Clean Start has seen much success in the Ufunuo Program where the women have been able to reconcile and reunite with their families. Others, like Eunice, can now focus on running their businesses.
"Since inmates come from and go back to the community, in a program like Ufunuo where they are taught how to deal with the community, it empowers this woman not only to mend the relationships as I mentioned earlier, but also to know how far she can go with the right kind of support," says Madam Jostinah Mwang'ombe Officer-in-Charge at Wundanyi Women Prison. Clean Start trained women in her previous duty stations at Machakos and Busia women prisons.
Clean Start has also partnered with the Kenya Prisons Service to complement the rehabilitation programs already present in the prisons with the Ufunuo Program. They are spearheading the reintegration process for imprisoned men and women.
"This program has played a great part in the reintegration of the women that I, together with my team, have assisted," Madam Jostinah revealed.
As we look back at our 7 year journey, we can only cry. We have come so far in bridging the gap between prison and the community by ensuring successful reintegration for women and children leaving prison.