Problem Statement
There are currently over 2,800 (short term sentence, long term sentence & Pre trial inmates) women imprisoned in Kenya, many of whom will find themselves even more indebted and desperate following their release, resulting in female recidivism rates of 12-15% nationwide[i]. The lack of a means to sustain them generates in these women a high level of desperation, which makes them more prone to relapse back to crime-related income generating activities once they are released from prison. This is specially the case during the COVID-19 context with the spillover effect of isolation and confinement. Most of these women came from informal settlements and from dysfunctional environments, where they lacked the opportunity to gain valuable skills to contribute effectively to the society due to early pregnancies or dropping out of school. There is a growing concern about how sustainable their reintegration into society will be without the necessary skills needed to create or contribute to established business environment.
Moreover, the lack of social protection services and equal opportunities that encourages better life prospects pushes them to use crime as a means of survival, which leads them to isolation exacerbating their vulnerability to human trafficking and violent extremism recruitment.
Therefore, the Chandaria Foundation in partnership with Mabati Rolling Mills Ltd/Safal Building Systems(SBS), the United Nations Office on Drugs and Crime Regional Office for Eastern Africa (UNODC ROEA), KEPSA Women, Clean Start, Padmad, Valentines Cake House, Rina's Cake House, Faraja Foundation and other stakeholders intends on strengthening the entrepreneurship and vocational training in Langata Women's Prison as well as scaling up income generating activities by setting up a bakery and Clothing & textile units. Currently in Langata women prison has an average population of 480 inmates out of this 43% will benefit from this initiative.
Overall, this initiative aims at strengthening Kenya´s institutional capacity to enhance reintegration, prevent relapse in crime, and empower women in conflict with the law through life alternative opportunities that boost their potential through vocational and entrepreneurial training.
WHY THE PROPOSED CHANDARIA BAKERY AND CLOTHING& TEXTILE WORKSHOP?
The proposed projects are to be initiated at Lang'ata Women Maximum Security Prison, Nairobi County, Lang'ata Sub County, through the expansion of the already existing bakery, clothing and textile training services provided. The new workshop shall be used both to equip the inmates with skills that they can utilize to establish businesses on release or acquire employment and also commercialize of the projects to provide a self-sustaining model through revenues generated. These earnings would benefit both the prison institution and a portion would be saved for the inmates to serve as capital for the investment on release. This initiative targets all the inmates serving three months and above.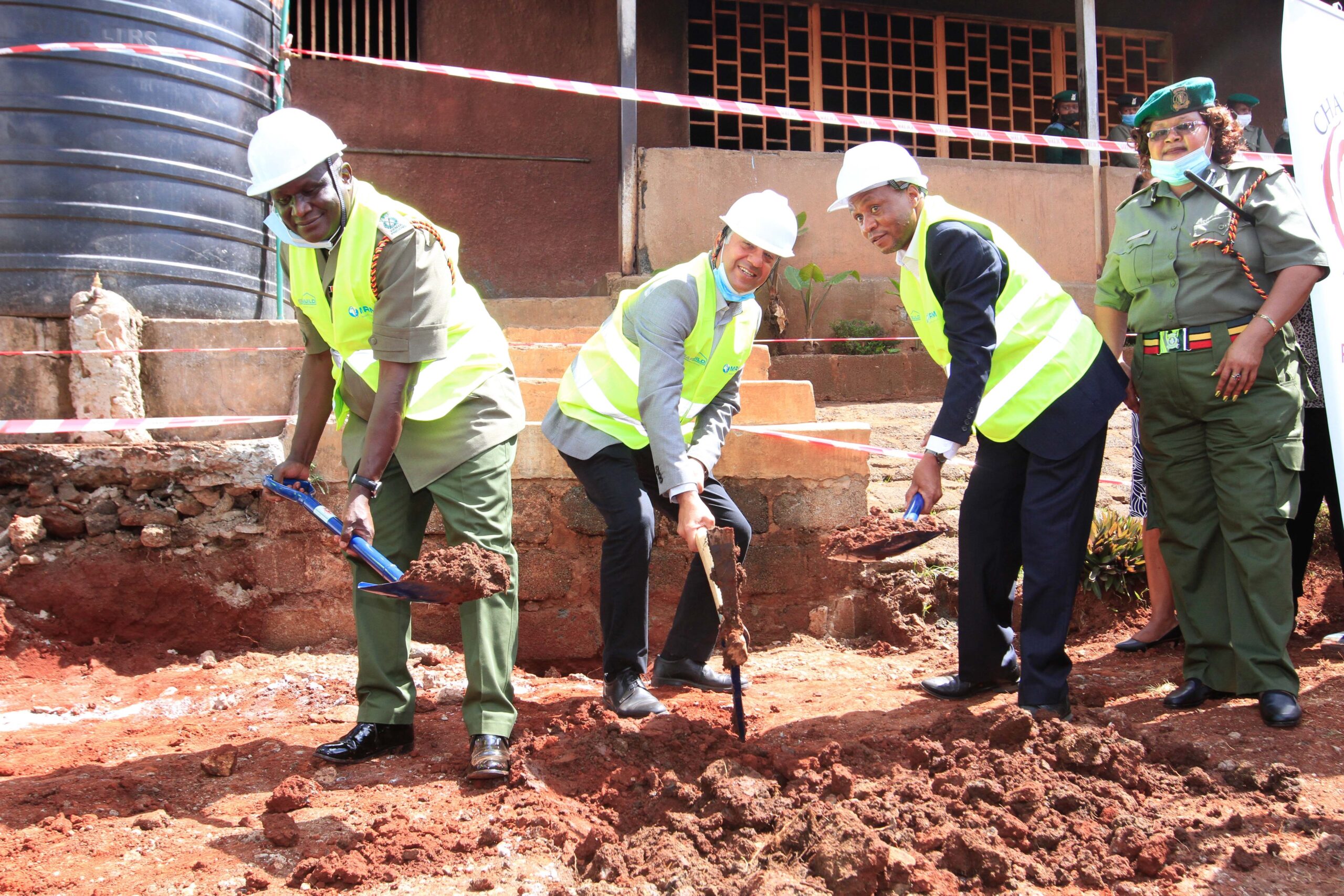 The workshop unit which was commissioned on the 9th November 2021, is to be made using Mabati Rolling Mills Ltd. (MRM's) innovative SAFBUILD technology, an integrated steel pre-engineered building system that brings world-class engineering to every-day use needs. Combining cold-formed, fully pre-galvanized framing and MRM's renowned cladding and accessories, SAFBUILD provides in-factory fabrication for quick site-installation, offers a durable, maintenance-free buildings that are fast become a standard in the food-handling industry through ease of cleaning and elimination of structure-painting and associated VOCs-contamination risk. It also integrates green & sustainable aspects like heat insulation and rain-water harvesting. The building is expected to be complete and in use by February 2022.
Amongst other amenities, the building shall be equipped with quality & hygienic baking equipment like mixers, ovens, cooling racks, stainless steel storages in the baking section while the tailoring wing is fully equipped with quality machinery for general apparels and also innovations like reusable sanitary pads and facemasks.
3-Dimensional Impressions of the Workshop